| | | |
| --- | --- | --- |
| | Wisconsin, September 2003. | |
Scott and Craig have a look around the town where the Blongers spent their childhood.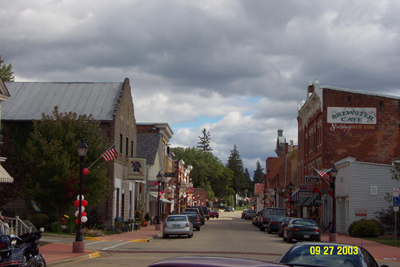 Downtown Shullsburg, a few miles from the Illinois border. Known today for its cheeses.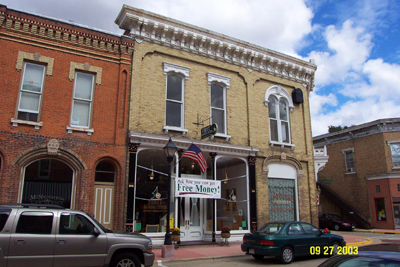 Here's the Free Money store. We don't have those in Illinois.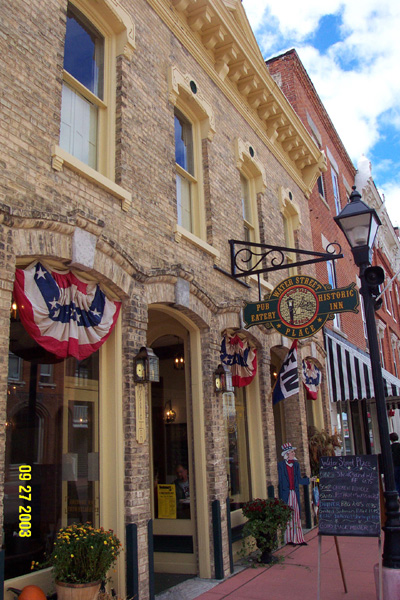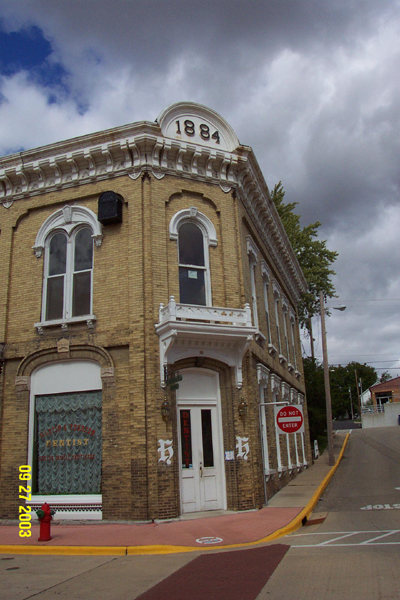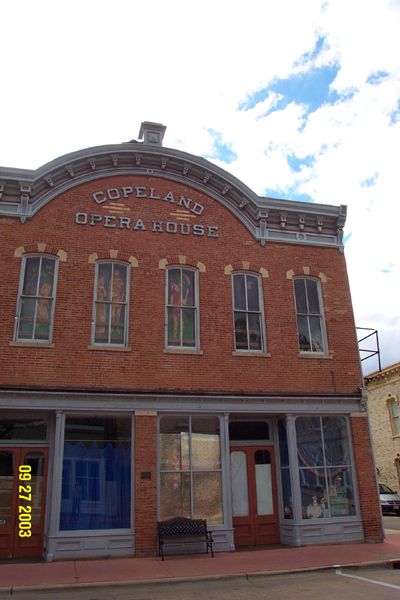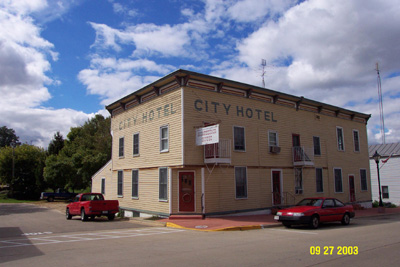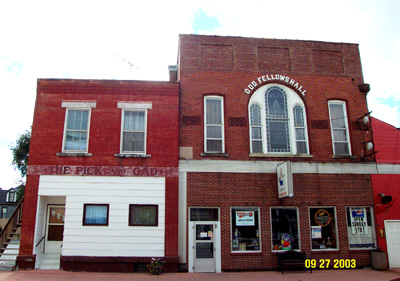 Here's the office of the Pick & Gad, the paper that published Mike's obituary back in 1924, next door to the Odd Fellow's hall.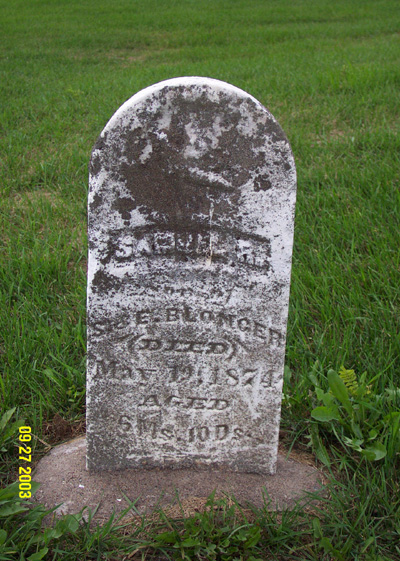 The grave of Simon's infant son Samuel in the Catholic cemetery in town.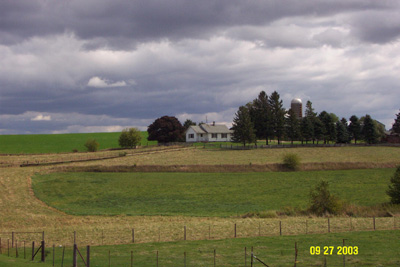 We believe the Belonger homestead was at the foot of this hill on the outskirts of town. Michael's company camped in the field above while training for the Civil War.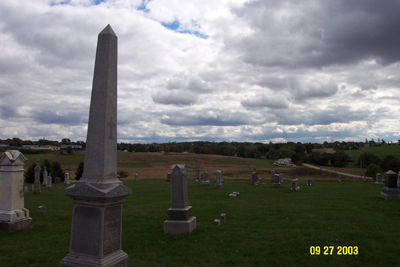 The cemetery outside of Shullsburg.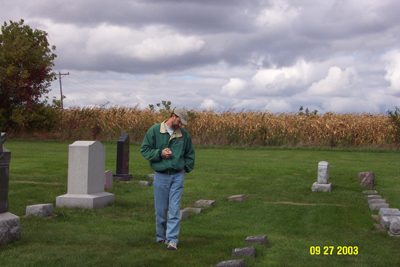 Scott looking for Mike.
Mike's grave on the left, wife Mary's on the right.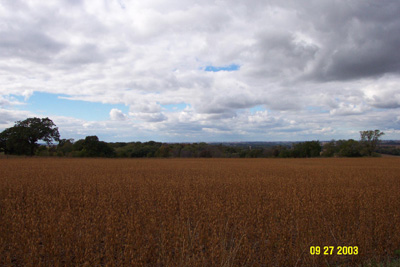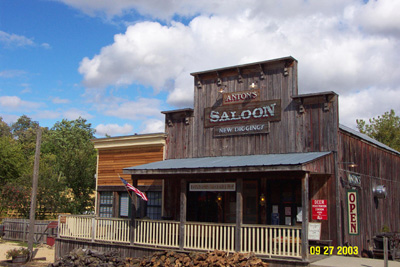 The Shullsburg area is very much mining country — lead, zinc, galena — so the Blongers were no strangers to the trade. New Diggings is one small mining community that perseveres in the area. This is one of the local saloons.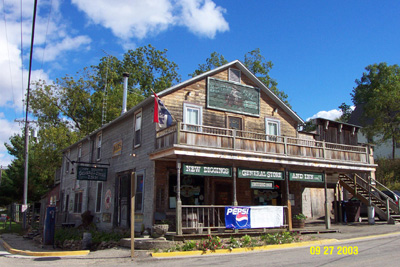 Another saloon.
The old Catholic church at New Diggings, the oldest in the state.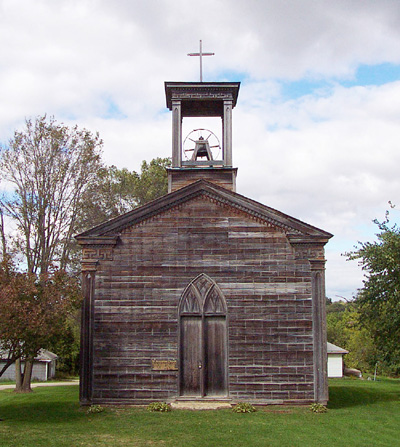 The siding is scored to give the impression of stone blocks.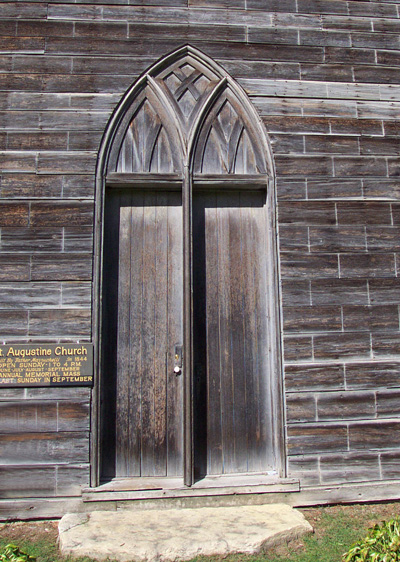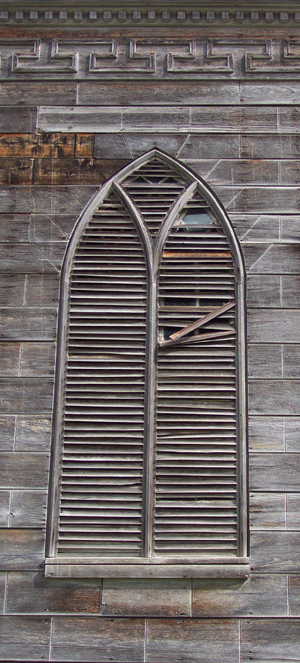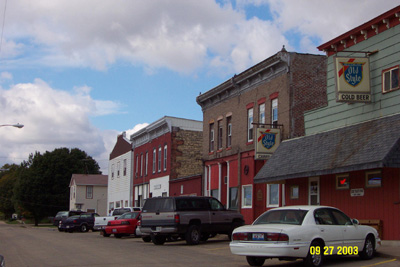 This is Apple River, across the street from the railroad tracks. Mike and his company boarded their troop train here, after a ten-mile march from Shullsburg.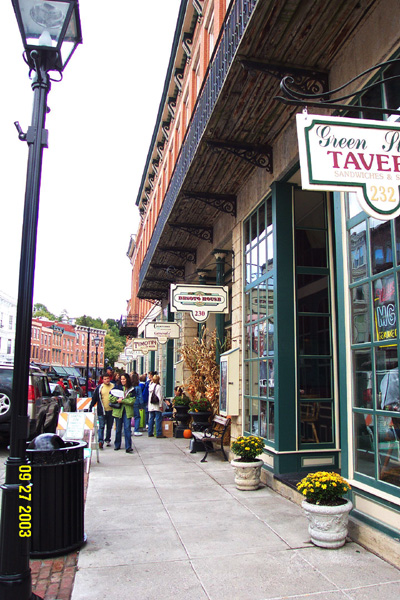 Not far away is Galena, Illinois.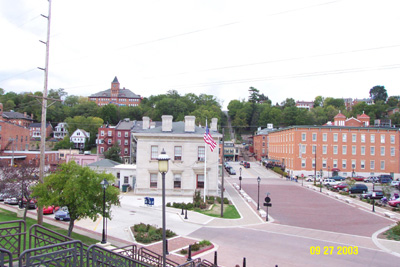 The Blongers' father Simon Peter is said to have worked here often.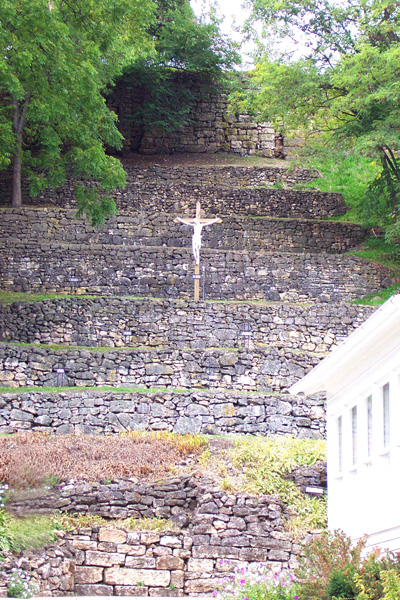 Simon Peter was a builder of rock walls, perhaps such as this one.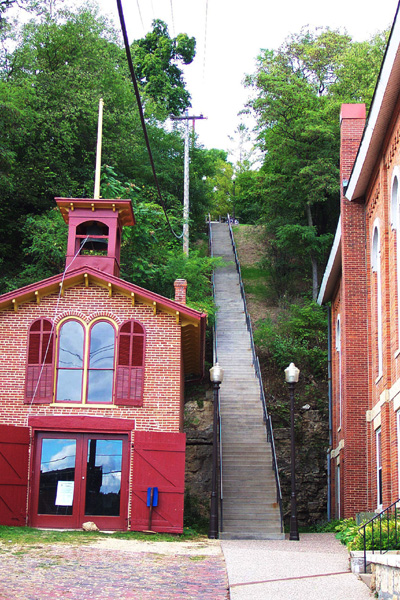 Galena is built deep in a ravine along the Galena River.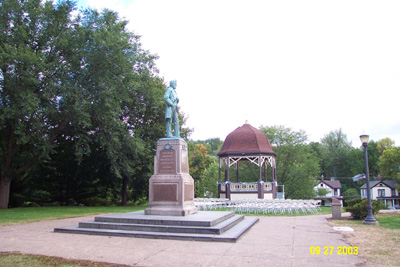 Grant's Park.