| | | |
| --- | --- | --- |
| | ''Professor'' Park Van Tassel. | |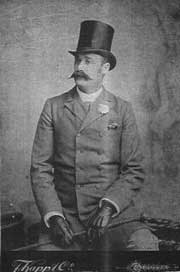 On July 4, 1882, Park Van Tassel, a New Albuquerque bartender, inflated his brand new balloon at the Independence Day celebration and became the first man in New Mexico to demonstrate feats of stratospheric skill. For many years he was an itinerant balloonist not unlike the Wizard of Oz.
Two months later, both drunk, Lou pistol-whipped his friend Van Tassel for something he said to Lou's prostitute girlfriend. We have yet to learn the woman's identity, or the outcome of the ensuing trial.


Van says he knows his balloon will be a high flyer, and he's going up
if he only has a sock and a wart left by which he can be identified.
Albuquerque Evening Review, May 27, 1882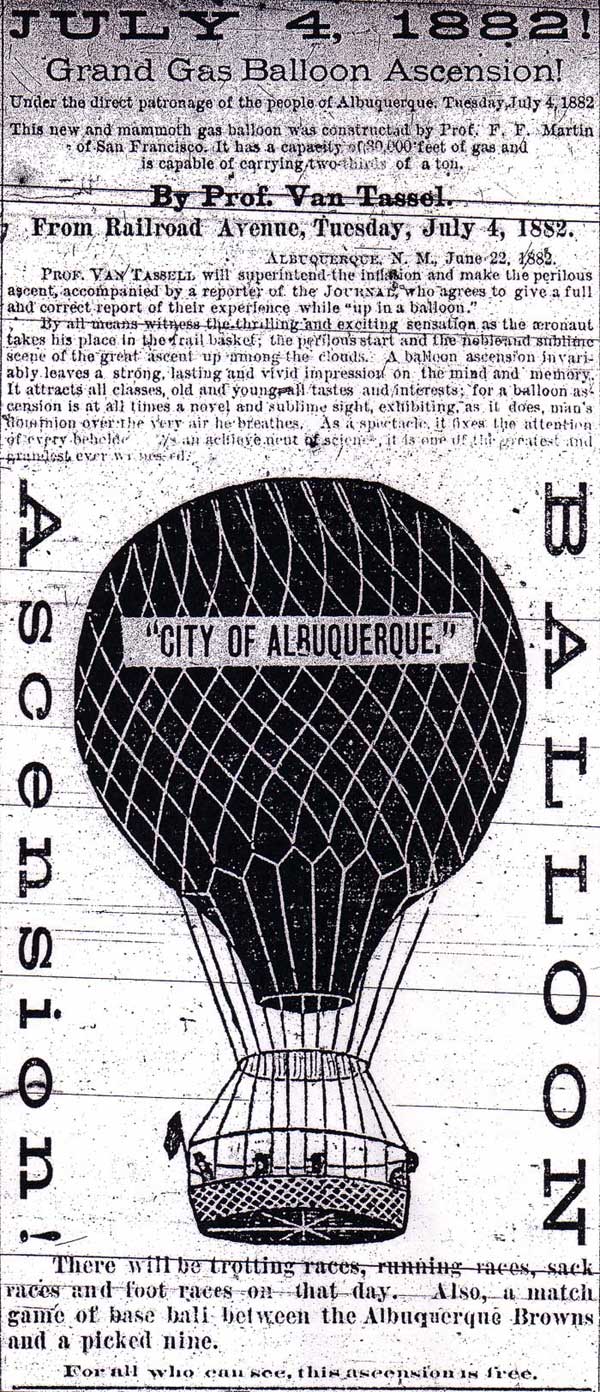 Washington Post, December 22, 1884
A Balloon Marriage Projected.
From the San Francisco Call
The largest balloon which has ever been built on this coast is at present being constructed under the supervision of P. A. Van Tassel, an experienced aeronaut, at the engine-house of the Sutter-street Railroad Company. Its foundation was laid at the Mechanics' Pavilion fifty-six days ago, the work having been continued ever since. It required eight seamstresses to sew it together in ten days. It is 110 feet in height, fifty-eight feet in diameter, and has a carrying capacity of 2,800 pounds. When inflated it will hold 85,000 feet of gas. It weighs 900 pounds, the basket alone weighing 150 pounds. It is made of cloth specially manufactured for balloons, and is very light, besides being extra strong. Mr. Van Tassell has made twenty-four successful ascensions, and feels confident that on the 30th instant, when he ascends from Central Park in this City, he will accomplish one of the longest trips ever made on this coast. He has crossed the Wahsatch mountains from Salt Lake, having traveled 142 miles in six hours and thirty-two minutes. He will take with him a young couple, who will be united in marriage during the aerial voyage, provide a priest or justice of the peace can be found who will be willing to risk his life on such a trip.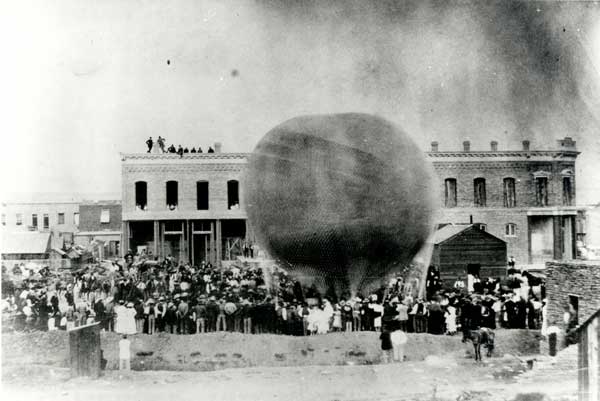 Van Tassel's ascent on July 4th, 1882. Albuquerque now calls itself the balloon capital of the world.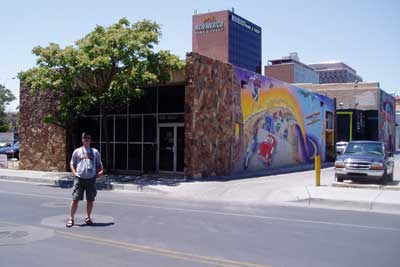 Here I am standing near the spot where Park's balloon took off in 1882, on 2nd between Gold and Central. So where's the plaque?
A few months later, after a night of drinking, Park would accompany Lou Blonger to the 4th St. brothel run by Lou's "woman." Here, after an indiscrete remark, Lou clubbed the Professor, whacked him the business end of a long revolver, cocked the hammer, and threw it to the mixologist's chest, bellowing "You s- of a b-, you can't talk to my woman in that way."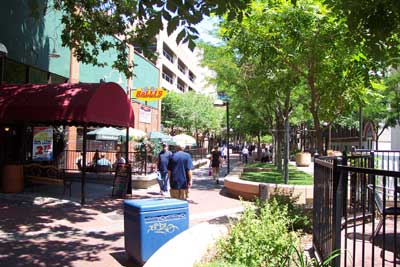 4th and Railroad.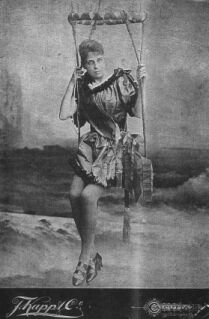 Park's wife Jenny Van Tassel.
Jenny died in a fall in Bangladesh. Park was widely thought to have been eaten by sharks off the coast of Hawaii in 1889, but in fact he lived to a ripe old age. It was a passenger who was eaten by sharks.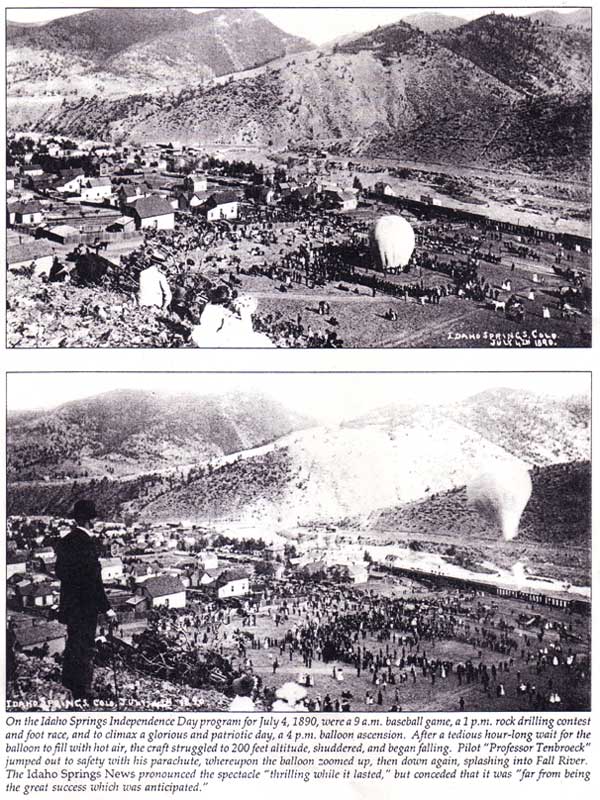 July 4, 1890, Idaho Springs ascension by "Professor Tenbroek."