Amy Reading came up with a few photos for her book that are new to us. These two photos, for instance, of Blonger gang members Adolph Duff and George Belcher.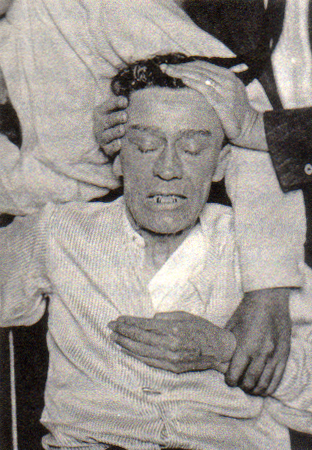 "Kid Duffy" managed the big store for Lou; as a matter of fact, Lou tried to throw him under the bus at trial, claiming they mostly just shared an office.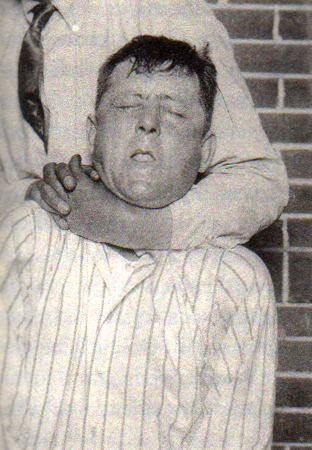 "Tip" Belcher was the Blonger gang's muscle, on hand when the touch came to make sure the money was safe even if the swindle went south.
I'm guessing both these photos were taken the day of the arrest, maybe even in the church basement that was used as a makeshift jail. Neither man seems yet reconciled to his fate.
This next one is "Big Joe" Furey, the leader of the gang that took rancher J. Frank Norfleet for $45,000. Furey worked Denver during the summer under Lou's protection, but he could be found across the country, from California to Texas to New York to Florida, working the same game. I have long wondered what he looked like, but always thought he had the greatest name among a host of great monikers.
Finally there's this photo of Lou. We already had version, but this one is much better.