A few words of introduction to new readers: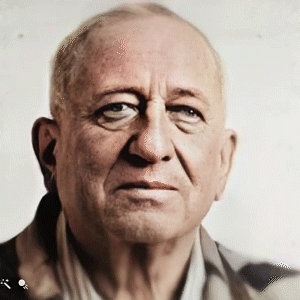 The previous incarnation of this blog began in 2003, shortly after we first discovered our connection to history: great-great-great-uncle Louis Belonger, from rural Wisconsin, had grown up to be the notorious Denver gangster and confidence man known as Lou Blonger.
Blonger's arrest and conviction has been extensively documented, primarily in Philip Van Cise's Fighting the Underworld, but also in a host of other books, about confidence men, mostly, and scholarly papers on the psychology of the swindle. And most of those are largely based on Van Cise's work.
But that particular story only encompasses the last few years of Lou Blonger's life. He died in a Colorado prison at the age of seventy-four.
In fact Blonger had a good seventy years of adventure before that final chapter, and his brothers were no slouches either. The story so far, in a very compact nutshell:
Five of the Belonger brothers, Simon, Sam, Joe, Lou and Marvin, went west from Wisconsin in search of adventure. Only Mike, crippled in the Civil War, remained behind.
Known out west by the name Blonger, the five brothers were, in various combinations, soldiers, scouts, teamsters, saloon men, showmen, gamblers, lawmen, detectives, prospectors and miners, politicians and fixers, grafters and grifters, gunmen, cheats, pimps and killers.
Their story stretches from the beginning of the Pikes Pike gold rush through the Roaring Twenties.
They ran with the likes of Bill Cody, Wyatt Earp, Doc Holliday, Bat Masterson, Bill Pinkerton, Big Ed Chase, Soapy Smith, and an army of less notable but no less colorful characters. Those they claimed to know were as eminent or more — U.S. Grant and Abraham Lincoln, George Custer and Wild Bill Hickok, Sitting Bull, Crazy Horse, and Geronimo too.
They ranged the country in its entirety, from Vermont to Seattle, from San Bernardino to Miami. They lived in an incredible variety of locales, and always seemed to be where the action was, from Pikes Peak to Salt Lake City, Sacramento, Tuscarora, Virginia City, Deadwood, Dodge City, Santa Fe, Leadville, New Orleans, Albuquerque, San Francisco, Cripple Creek and Creede, Denver, and beyond, from Honolulu to the Isthmus of Panama to Havana.
Finally, and most importantly, no one, it seems, had ever before tried to truly document the astounding lives of Lou Blonger and his brothers – beyond Lou's well-documented final chapter in Denver.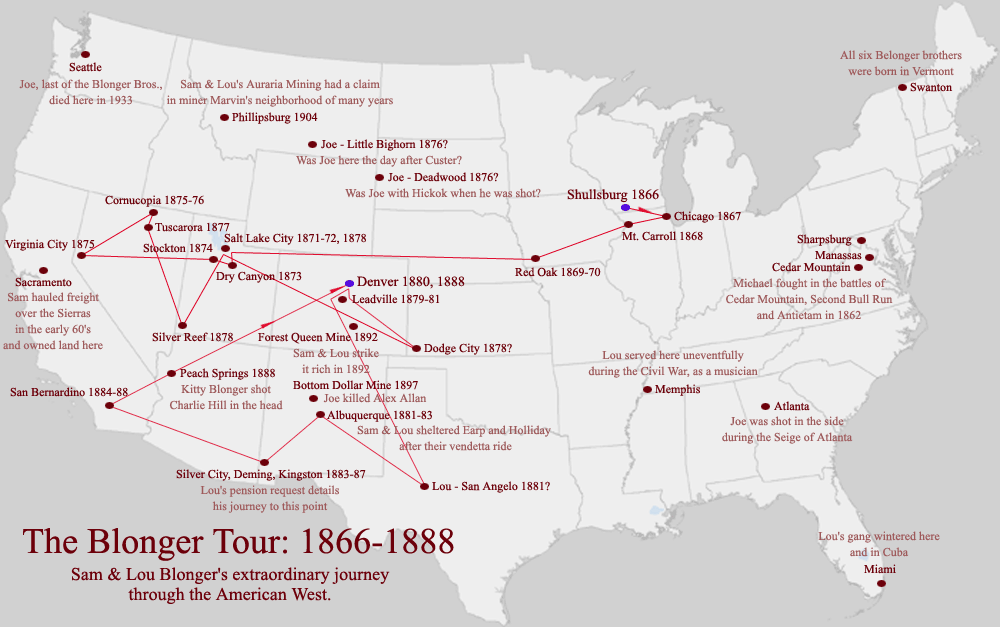 Uncovering this great story of the West has been a buzz. We hope you enjoy our efforts.
Interested parties can visit the old version of this blog to see how the many interesting pieces of this puzzle have come together over the years. Or just persuse BlongerBros.com for all sorts of intriguing stories, pictures, maps and more.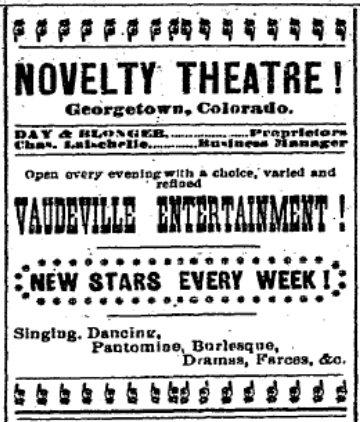 New information will appear here. Please subscribe if you find the Blonger Bros. worth hearing from now and then.
We, by the way, are brothers Scott and Craig Johnson. We live in Illinois with our beautiful wives, and we both work in IT. We are joined on occasion by younger brother Jeff, a programmer who lives in Boulder.